Ausgust 2007...........Long before he became famous for beating up his girlfriend.....
I designed this guitar for R&B/Hip Hop superstar Chris Brown. It will be featured on his upcoming U.S. tour. My instructions from the tour producer/designer was "build a guitar with a lot of cool skulls and axes and stuff..........Oh, and try and make it light up". I only had a month to complete the project, so each day brought new problems, and new design changes. The guitar is very heavy, (about 20 lbs) but it's very balanced so it really doesn't feel too bad. The small skull on the treble side is the volume knob. If you pull on this, it activates the lights.
Right click here and choose "save target as" to download a 5.9 meg video to see the flashing lights in action.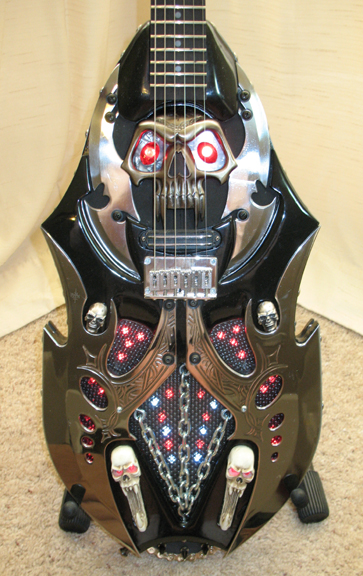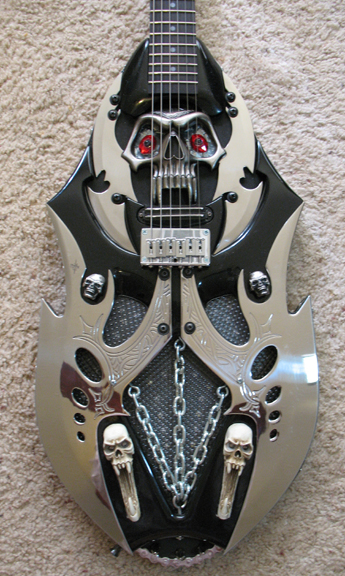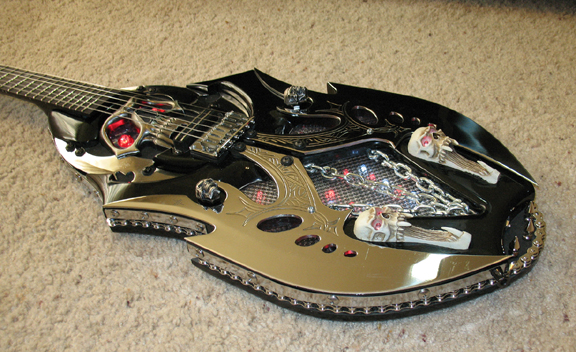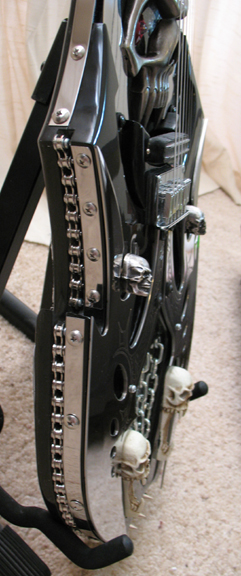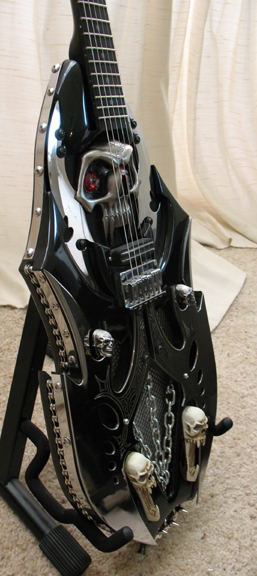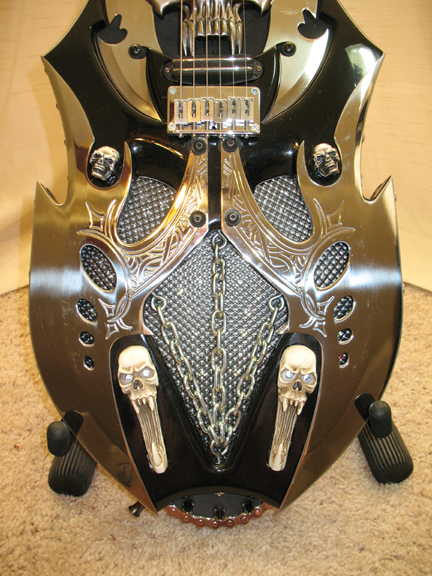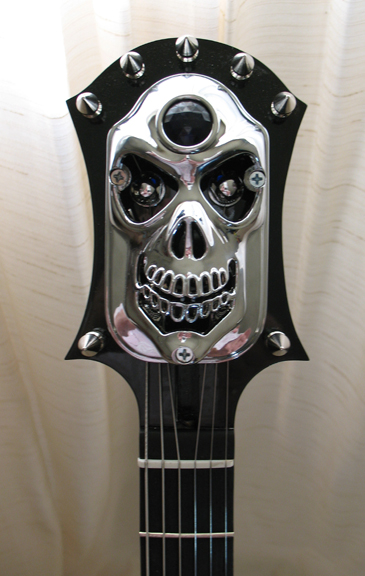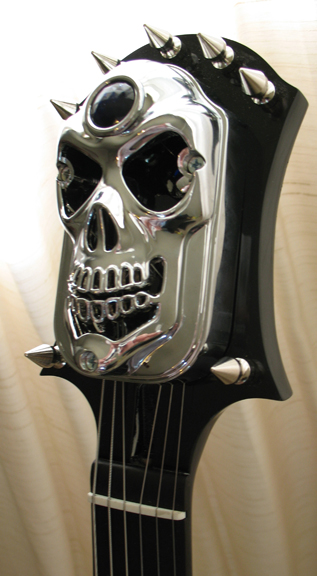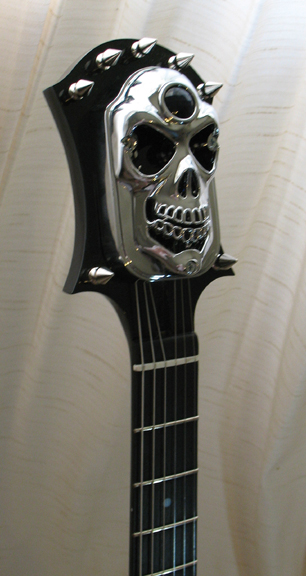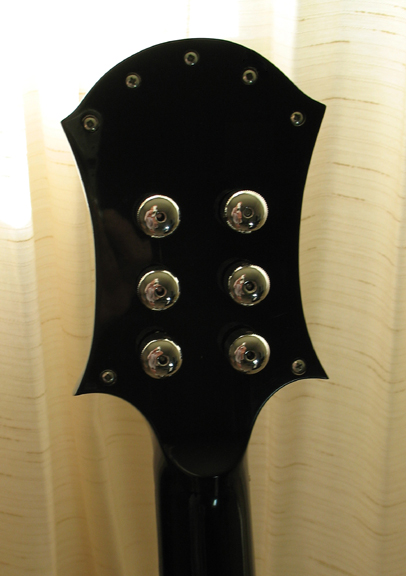 A few in progress pics...
As you can see, the arrowhead didn't make it to the finished guitar. Once I decided how to put the lights in, there was no way to anchor it and it would have blocked the lights.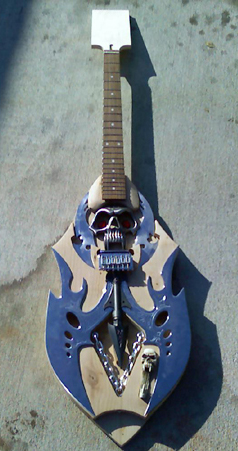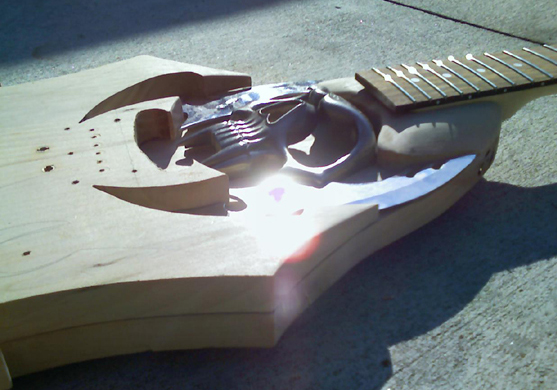 The LED wiring harness...